Body Wraps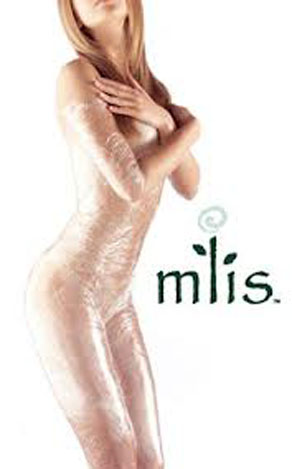 Contouring Body Wrap
Developed by a bio-chemist from the UCLA medical center, this body wrap process was originally formulated to encourage circulatory and lymphatic flow in patients. It was meant for those suffering from diabetes that inhibited circulation, especially in the lower extremities.
Research showed that because of this increased flow of both the lymphatic and the circulatory systems, the patient also was experiencing cleansing of the tissues. This, in turn, caused healthy inch loss through internal cleansing. This body wrap has been in the Holistic spa line, helping people lose inches, for over 25 years.
The M'Lis Professional Contour Body Wrap may be used in two ways: for inch loss and diminishing of cellulite, or for detoxification and lymphatic cleansing. This amazing body wrap does both for the body. It is the healthiest body wrap that does not dehydrate and age the skin.