Massage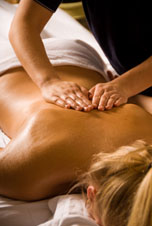 Relax, Rejuvenate, Repair
Trigger Point- A treatment which relieves the source of pain within tight areas of the muscle. This treatment assists with pain management and chronic condition.
Swedish Massage- Relax and Rejuvenate your entire body. This massage increases oxygenation, decreases body toxins, and eases tensions, resulting in improved circulation and flexibility. Decreases cortisol and increases the number of lymphocytes, boosting the immune system.
Deep Tissue- Deep pressures used to release muscle tension. Can positively affect blood pressure, reduce stress, and boost emotions.
Sport Massage- Prepares the athlete for event participation to maximize performance. This massage also facilitates recuperation assisting to maintain range of motion and decrease muscle soreness.
Senior Choice- Light touch and passive positional stretching assist to improve overall body balance. Increases circulation and lymphatic flow, decreases pain in joints and extremities.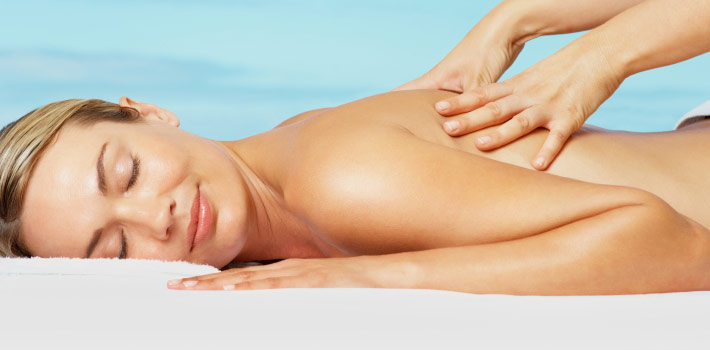 First Visit
After you complete a Massage Wellness Client History we go over it with you, one on one. Please discuss all concerns and questions you have with our therapist. Be sure to mention all the areas you are experiencing pain, discomfort, fatigue or tightness.
You can expect comfort and a relaxed environment. You'll be taken into a massage relaxation room, peaceful and comfortable. Your massage table will be soft, warm and clean. Please disrobe to your comfort level and lie on the table under the blanket and top sheet. We will knock before entering your room. You will remain covered during the massage. Only the area being worked will be exposed.
During your massage please communicate any comfortable or uncomfortable strokes or pressures. We will adjust and be guided by your individual needs, focusing on specific areas at your request.
After you're dressed we will discuss and assess your treatment as you rehydrate with our special alkaline water.