Non-Surgical Face Lift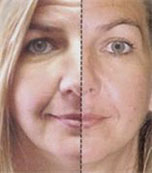 Microcurrent, the Magic Wand of Anti-Aging
Beautiful Image Microcurrent Technology is the only aesthetic treatment available that can physically firm and tone the skin through muscle re-education. This process of a gentle "re-education" of the fine facial muscles stimulates them with very small amounts of electricity. Micro Current is a specific amount of electricity that mirrors the body's own natural current and works in harmony with the body's electrical system.
Oprah Winfrey said she could tell a difference after only a half hour treatment. Numerous celebrities confess to being regular clients of this exploding technology.
Micro Current impulses reproduce the body's own biological current. This re-establishes muscle memory naturally, plumping up slack muscles, enhancing fibroblast activity (collagen) and protein synthesis (elastin).
See the actual results for yourself!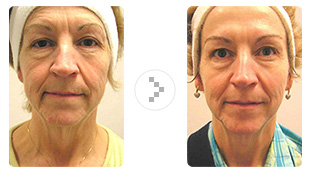 See our BEFORE AND AFTER GALLERY
.