Services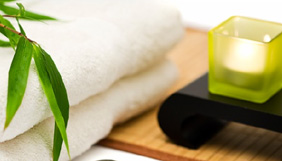 Renew, Refresh, Look Your Best!
Our services will give you a world class experience right here in Bloomington!
We are the perfect destination, assisting you in achieving a real transformation in physical health both inside and out. Feel renewed and refreshed with our special services designed to obtain optimum results naturally.
Signature Services:
Reduce aging, relieve stress and achieve a transformation in physical health and emotional well being through renewal.
Doctor supervised weight loss using proprietary systems with amino acids, vitamins, dietary and behavioral modifications and whole body detoxification, and suppresses your appetite.
Programs starting at $395.
Developed at the UCLA Medical Center, lose inches permanently.
Fibromyalgia
The goal is to help your body heal naturally. The focus is on nurturing you nutritionally, boosting your immune system, detoxification, regulating the metabolic system.
This program is individualized and includes supplementation, diet education including juicing, detoxification and exercise.
Diabetes
Focuses on nutrition to nourish and cleans the vital organs that perform blood sugar regulation.
Includes supplements, diet education, body wraps, exercise and other therapies.
Infrared Sauna
Soothing, warmth penetrates deep within your tissues. You'll detoxify evenly throughout as your body releases toxic buildup within your tissues. Your pores will open discharging waste and shedding old skin cells. You'll be flowing with improved tone, elasticity, texture and color. Plan a 30 minute session, wear a swimsuit or workout clothes and bring a robe.
$25 per session